I – Lyra
II – Nebulae
III – Minuet of Stars
IV – Light Echoes
V – Celestial
This suite of five short pieces for harp combines sound and light to portray the patterns and interactions of stars, constellations, and other manifestations of the universe. Multisensory aesthetics can be achieved as the work includes notations for stage lighting instruments.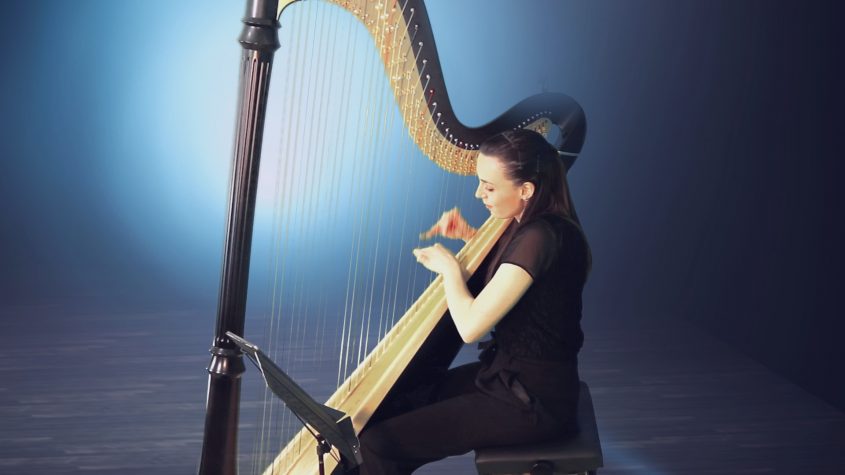 The first piece Lyra, travels to the constellation of that name, which is symbolised by the ancient harp-like instrument, the lyre, and is thus depicted by the harp. The second piece, Nebulae, takes inspiration from light diffusion of interstellar clouds of dust. The third, the Minuet of Stars, revives the old ternary dance in a modern design, where tempo is conducted by light. This is followed by Light Echoes, embodying the phenomenon of echo as it occurs in space, when flashes of lights reflect on interstellar dust. The closing piece, Celestial, illuminates the stage with flashes of light and explorations of the harp's harmonic flexibility.
As part of the University of Liverpool's Lunchtime Concert Series, this suite and other pieces were performed online (a mix of pre-recorded and live) on the 14th of April 2021. Due to the performance limitations caused by the COVID-19 pandemic, a three-dimensional virtual stage was designed by the composer, which aimed to create a more vivid concert experience.