On the 23rd of June 2022, I led a workshop with Prof Jacqueline Waldock at the Tate Liverpool called 'Imagined Soundscapes'. The idea was to respond to the Radical Landscapes exhibition that was currently taking place. The exhibition expressed British landscape art, mostly paintings and photography from a variety of periods.
This workshop seemed like a great opportunity to test Schaeffer XXI, a multichannel sound interface I've been designing through Sonalux and which we hope to commercialise soon. The interface has many audio input possibilities (8 channels as a USB interface + 8 channels SD card + 4 audio line inputs) and 8 outputs and it also features an LED matrix with joystick control to easily distribute sound and it comes with a sequencer that responds to tap/tempo. The name was chosen in homage to Pierre Schaeffer, who worked on the design of the first sound spatialiser in 1951 (potentiomètre d'espace).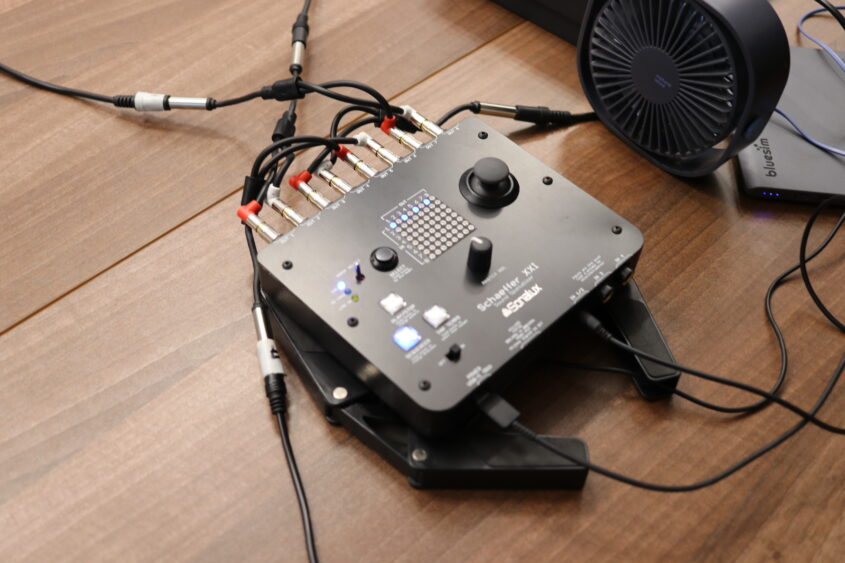 The idea of the workshop was to show the participants an image of the exhibition and allow them to choose matching sounds from a sound 'menu'. In addition, they could choose the levels and the direction from where the sound should be coming. Therefore, we set 8 speakers around the room (octaphonic), connected to Schaeffer XXI as a USB interface and a Max MSP patch I designed for this.
Sounds could be chosen from three categories: anthropophonic, geophonic and biophonic. I built a sound library with personal recordings, in addition to sounds from the BBC archive and Freesound.org. There were many options of birdsongs and seascapes, I even included watermelon eating sounds! Sounds could also be played at different speeds, reversed, filtered and pitch-shifted. This allowed more imaginative ideas for when we presented abstract landscape paintings.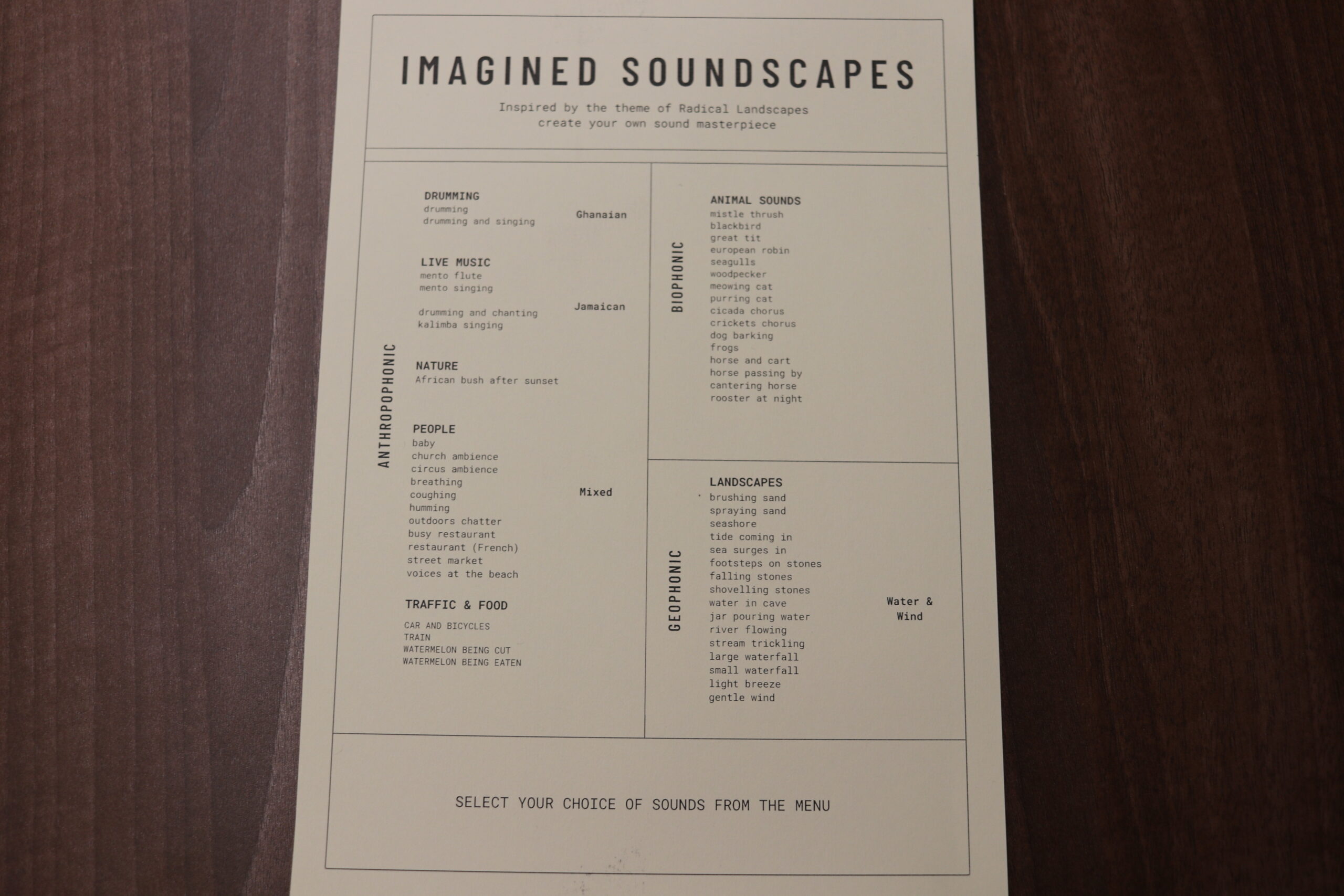 It was interesting to see the ideas that people came up with. For example, when we started using the sequencer and had sound rotating between all speakers, someone asked for a cat meowing sound. This imagined sound was soon being 'chased' by a dog, also sequenced through the speakers. Besides many funny ideas, I was intrigued by the potential of creating multichannel soundscapes. The seascape, for example, becomes very immersive when you have the wind behind you, water in front of you, birds flying on the sides, etc. I am sure there is much more to be explored with this setup and I hope to be running more workshops like this soon.